Welcome to Joe's Driving School.

167 N Glendora Ave. Suite C
Glendora, CA 91741
(626) 963-1033

We're here to help you with all your driving needs. We give our clients the knowledge and skills to obtain and maintain a driver license.
We teach good defensive driving skills to maintain safe driving practices.

We give teen drivers a sound base to begin their driving future. We also help with the renewal or reissue of a driver license.

Learn Superior Driving Skills! Develop Exemplary Driving Habits!

Driver's Education only -- $35.00

Behind-The-Wheel Lessons (BTW)
Save money - get BTW with Cash or Check - $215
get BTW with Credit Card - $225

Save even more - get the complete Package:
Driver's Education + Behind-the-Wheel lessons
pay with cash, check or credit card. Only $240.00
that is a $20 Discount for the package!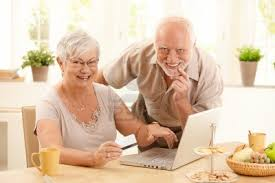 Seniors 55+
get up to 15%
Car Insurance Discount



Our Service Area for
Behind-the-Wheel Lessons
Azusa,Covina,Glendora, La Verne, S.Dimas, Hacienda Heights, City of Industry, Duarte, La Puente, El Monte, Baldwin Park, West Covina, Walnut, Diamond Bar and Monrovia

Please call our office to see if you qualify for FREE pick-up & drop-off

We provide one-on-one lessons to ensure the effectiveness and quality of each behind-the-wheel class, as well as the safety of the student. Parents will have the peace of mind knowing that their teenager will never be in the car with any other student during the lessons.



Over 18 years of experience
Friendly, Patient, Well-spoken Instructors
Late Model and Dual Controlled Vehicles
Classes 6-Days-a-Week

DMV licensed, bonded and insured (license #4478)